About Cruise Norway
Cruise Norway offers small ship expeditions to Norwegian Fjords, Antarctica, Spitsbergen, Greenland, Iceland, Northwest Passage, Arctic Canada, Alaska and even the North Pole! Since 1999, thousands of happy customers have relied on our expertise to select the best trips and ships at the lowest prices. Cruise Norway's volume and long-term relationships provide consumers with excellent pricing and the best service available, through a staff dedicated to helping you find the right cruise at the right price. Our head office in USA is located at 373 Broadway, New York City. We have representatives in many parts of the world, including Norway, India and Estonia.
LINN WILSON
Managing Director & Expedition Advisor, United States and Canada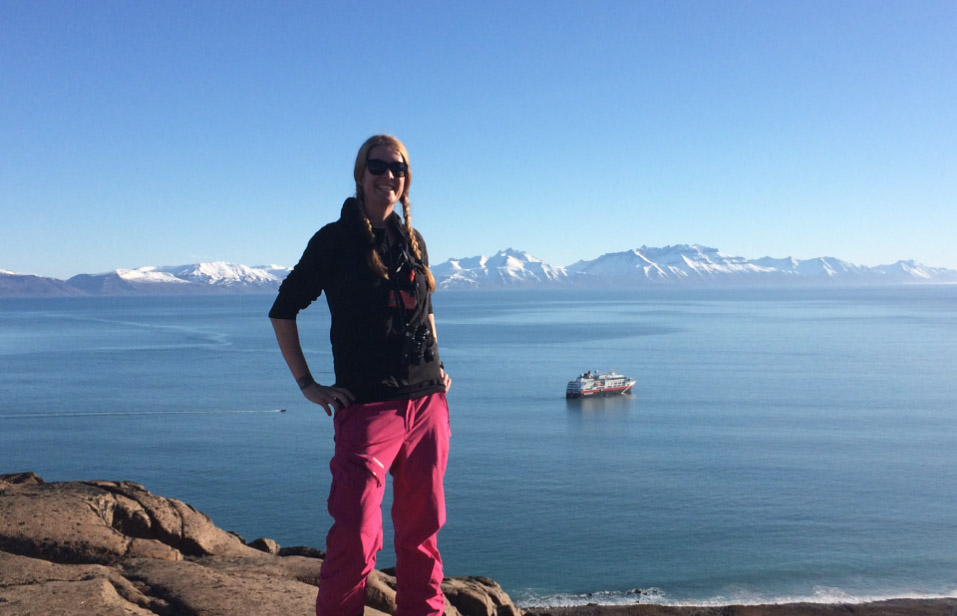 Office: +1 980 498 2020 (8am - 5pm EST M-F)
Mobile / WhatsApp: + 1 910 233 0774
Email: linn@cruisenorway.com
LinkedIn: Linn Wilson
Linn Wilson is a proud Norwegian - American who grew up in Norway along the Trondheim's fjord. She calls herself a 'love boat child' as her parents met while working on a Princess cruise ship back in the 70s. Proud to follow in her parents footsteps, she got her start in the travel industry with Hurtigruten. She has since developed strong business relationships with some of the industry's leading cruise operators. She has traveled to Iceland, Svalbard, Greenland and Norway on expedition ships and has taken a special interest in solo travelers - so much so that she has been dubbed the 'expedition solo traveler queen' at previous places of employment. She prides herself on building relationships with clients and always keeps their best interest in mind when helping them plan their next adventure. When she is not planning adventures of a lifetime for clients, she spends time with her two children Annika June (6) and Leif Gunnar (3). She is also a group fitness instructor where she teaches Les Mills Body Combat. Linn handles all inquiries for North America and is excited to hear from you!
---
ANNE TAAL
Managing Director & Expedition Advisor, Europe & Rest of the World

Mobile / WhatsApp: + 372 5299832
Email: anne@cruisenorway.com
LinkedIn: Anne Taal
Anne is mesmerized by the seas and nature. ''My grandfather sailed the world on old merchant ships and told us bedtime stories - - really fairy tales to us children about the seven seas and adventures ashore''. In the footsteps of her grandfather, she is passionate about the seas and the most remote areas of the world. She has crossed the Antarctic Circle and sailed to 80 degrees north on expedition ships visiting many destinations in between the poles. She has led an international sales team and been the product manager and trainer for Hurtigruten teams for over 11 years. Anne is of great value to Cruise Norway and its customers. If you do not know which expedition is suitable for you, she will give you expert advice. Anne takes pride in finding the best suitable expedition cruise for families and solo travelers alike. In her spare time, she treasures time with her husband and daughter Eimi (13), and the Estonian wilderness with its unique moors and beautiful lush forests. Anne speaks English and German and her team handles all inquiries for the entire world except USA and Canada. She is excited to hear from you!
---
KARL ESPEN FJERMEROS
Founder & Owner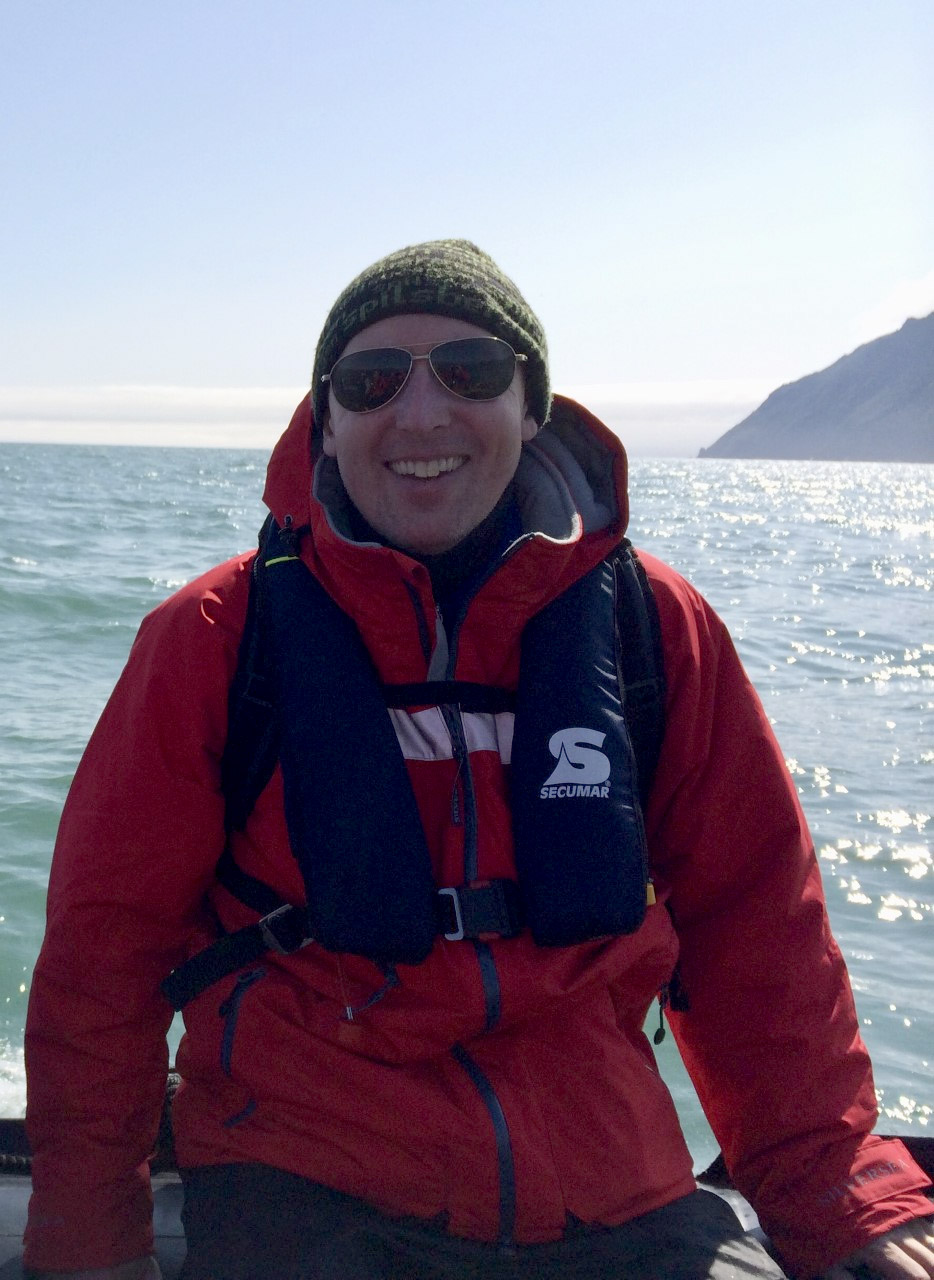 Mobile / WhatsApp: +1 917 751 5425
Email: espen@cruisenorway.com
LinkedIn: Espen Fjermeros
Norwegian-born Espen is the founder of Cruise Norway. He started his venture in the cruise business in the 90s working for the New York based trade publication Cruise Industry News. In 1999, he purchased several domain names, including cruisenorway.com and incorporated the company in 2000. Cruise Norway claims to be the first company to feature "virtual cruises" on the internet using flash technology in 2003. The virtual Cruise depicted the Norwegian Coastal Voyage/Hurtigruten sailing the Bergen-Kirkenes-Bergen route which is familiar to Espen. (Sidebar: Karl Espen's grandfather Karl Fjermeros took the route to Kirkenes on the vessel Finnmarken under less glamorous circumstances as a German prisoner in 1942). The internet focused Cruise Norway company with offices in lower Manhattan grew rapidly despite many crises, including 9/11 and the financial crisis. In 2008, Espen saw opportunities in Asia and inspired by his uncle Emil Fjermeros who lived and worked in India for over 30 years, he started Cruise Norway India (today Expedition Voyages). In 2015, Cruise Norway was purchased by west coast investors headed by the Global Voyages Group. However, Espen continued in the business running Expedition Voyages India. In 2018, he co-founded Epic Polar with Julia Wright before having the opportunity to acquire Cruise Norway back. Today Cruise Norway is once again a thriving entity with the most talented cruise expedition advisors in the industry relentlessly growing the business despite the Covid pandemic. Life enriching experiences to the remote Arctic and Antarctica will never go out of style, and Cruise Norway once again has a bright future ahead. Espen and his wife, the painter Denise Shaw, have traveled numerous places in the world and on expedition ships in Antarctica, Arctic Svalbard and Far East Russia.