EXPEDITION CRUISING – IS IT FOR ME?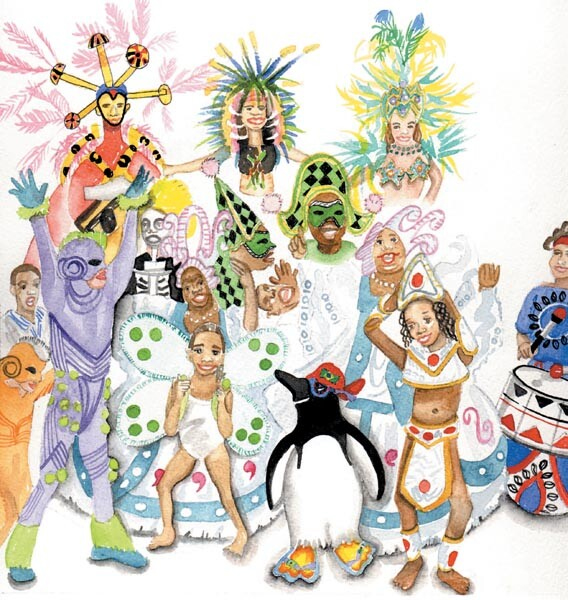 Illustrations by Denise Shaw
When cruising as a true vacation holiday began, a variety of "entertainment" options on board your vessel were generally available. Theater/nightclub type shows, casinos, trivia night/bingo, art auctions, and more were typical, and more elaborate ballroom dancing, Captain's cocktail hours, holiday or festival-themed performances also evolved over the years.
Today's vessels run the gamut depending on the size ship and itinerary you are choosing. If you have your sights on an expedition style voyage however, you might need to refine your idea of traditional cruise entertainment.
Expedition cruises generally target guests who enjoy active lifestyles, have traveled extensively, and have higher education backgrounds. Immersing guests in the destination visited is key – culturally, geographically, and environmentally. Suppliers accomplish this primarily with expedition teams – crew made up of various backgrounds from science, nature, marine biology and anthropology. Lectures, films, and science demonstrations take the place of Broadway-style shows and casino nights.
Onshore activities mirror this focus, as the usual excursion gives way to zodiac/small boat cruising, kayaking, hiking, snow-showing, paddle-boarding, and wildlife/photography sessions. The destination is the star of the show and all programming will revolve around prime viewing and interactivity. Schedules are also generally more flexible, as the teams will adjust daily activities to maximize wildlife viewing, weather conditions, and unforeseen opportunities.
Most suppliers have also begun to include local food and culinary demonstrations, to the best of their ability, depending on the destination. This, along with local spa treatments and fitness options have elevated the expedition cruise from a rough and stripped down basecamp model to a comfortable, often even luxurious ocean safari.
The diversity of guests on board is also a plus, and most voyages will set aside time each day or evening to gather the guests and allow for socializing. Well-traveled, well-educated shipmates have the best stories! Many have traversed the globe or work in the travel industry and some have visited all seven continents over their lifetimes.
Expedition cruising can be a great choice for single travelers, couples of all ages, and families. Generally, children are welcome on most expedition lines, with age requirements in some destinations. Price points can be found from budget to ultra-luxury and sailings take place year-round, weather permitting in your destination of choice.
Back to Blog...