ARCTIC SEASONAL WILDLIFE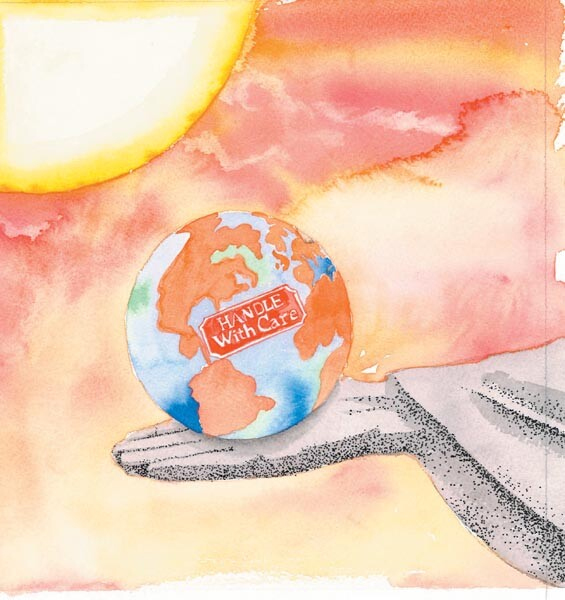 Illustrations by Denise Shaw
SPRING (APRIL/MAY) p>
April p>
Great for dog sledding and snowmobiling. You can find some ski options in Spitsbergen and East Greenland. Great time for Arctic fox sightings! p>
May p>
Temperatures range around from -7°C to -2°C. Driest month in the Arctic – purple saxifrage can be seen starting to bloom. There are migratory birds returning to nest, including Puffins, Brünichs and Common Guillemots. And even chances to see humpback whales, polar bears and icebergs.
SUMMER (JUNE-AUGUST)
June
Retreating ice allows ships to access North Spitsbergen, while polar bears are sighted on both the ice and on land. Walrus, seals and plenty of birdlife in June around Svalbard as well. It's a birders' delight – as fulmars, kittiwakes and common eiders congregate. Also prime for minke, humpback and fin whales arriving back and the best time to spot narwhals in the Canadian Arctic. Flowers can be seen everywhere carpeting the tundra and hillsides.
July
Temperatures are warmest between 3°C – 7°C. Probability of circumnavigating Spitsbergen by ship increases. Greenland's west coast opens up – Ilulissat's icefjord and Disko Bay. Large populations of whales come to feed – minke, humpback, fin and even blue whales.
August
Around 19 hours of daylight and temps at 2°C, although the wettest month. Seabird colonies prepare to head south again for the winter. It's prime time to sail the historic Northwest Passage!
East Greenland opportunities for inland exploration and Spitsbergen's west coast ice free maximizing polar bear sightings.
FALL (SEPTEMBER – NOVEMBER)
September
Daylight hours begin decreasing from 19 to 7 – making for dramatic photography opportunities. Freezing temps return to the region, but also the chance to see the Aurora Borealis.
October/November
Sea ice begins to reform. This gives Churchill, Manitoba the largest gathering of polar bears and almost guaranteed sightings.
Back to Blog...